Class Details
The who, what, where and when of your chosen class.
---
Class Summary
11 places left
at 10 sessions
$109.50
$10.95 per session
Most children love Rugbytots, but if you find after your first two sessions that it's not for you, we'll give you a full refund, including the classes you've attended and the Welcome Pack. Learn more in our FAQ.
This class is run by:
Rugbytots Mid-North Coast
Call 0422 277 670 or Email us
This class takes place at:
Allan Gillett Oval, Macksville
Pacific Highway , Macksville, NSW, 2447

CJ Greenup
Hi all, my name is Christopher, but most people know me as CJ. I have been living around the Nambucca Valley my whole life. Growing up and watching my Uncle Preston Campbell on TV is what got me so passionate about the game rugby league. Trying to follow in his footsteps I spent most of my years in early primary and most of high school living and breathing Rugby League and playing for My Local Footy club the "Nambucca Roosters". After leaving school i spent 6 years working as a support role around schools in the Nambucca Valley, which has given me experience and knowledge on how to interact, and work with children and young people of all ages. I have two young children who attend our Rugbytots class and seeing how much fun they have, all while developing new skills both socially and physically made me want to be a part of the Rugbytots team. Being a part of the Rugbytots team gives me to opportunity to teach others the values Uncle Preston taught me while watching him play, which is to never give up, and to push yourself to be the best you can be all while enjoying what you're doing and having fun. Looking forward to seeing you all again and hoping to see some new faces throughout the year.
---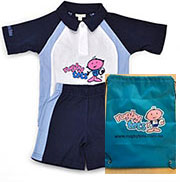 Arty says, "If it's your first time at Rugbytots we need to add our fantastic Welcome Pack"
If you are enrolling your child for the first time, a registration fee of $29.95 has been added to your order which will go towards your child's first Rugbytots rugby kit and wonderful drawstring sports bag.
---
Class Calendar
Session #1
Sunday
6 May 2018
Session #2
Sunday
13 May 2018
Session #3
Sunday
20 May 2018
Session #4
Sunday
27 May 2018
Session #5
Sunday
3 Jun 2018
Session #6
Sunday
10 Jun 2018
Session #7
Sunday
17 Jun 2018
Session #8
Sunday
24 Jun 2018
Session #9
Sunday
1 Jul 2018
Session #10
Sunday
8 Jul 2018