Class Details
The who, what, where and when of your chosen class.
---
Class Summary
16 Oct 2020 - 11 Dec 2020
16 Oct 2020 - 11 Dec 2020
1 places left
at 9 sessions
Most children love Rugbytots, but if you find after your first two sessions that it's not for you, we'll give you a full refund, including the classes you've attended and the Welcome Pack. Learn more in our FAQ.
This class is run by:
Rugbytots Mid-North Coast
Call 0422 277 670 or Email us
This class takes place at:
Kids Haven ELC, Kew STUDENTS OF THE DAYCARE ONLY
193 Ocean Drive, Kew, NSW, 2439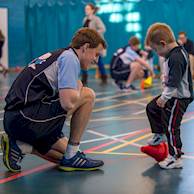 Israel Redfern
I just can't call this a job. I love it and enjoy all the different aspects of what Rugbytots offers to families.
---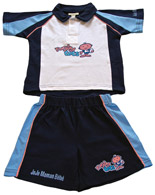 Arty says, "If it's your first time at Rugbytots we need to add our fantastic Welcome Pack"
If you are enrolling your child for the first time, a registration fee of $35 has been added to your order which will go towards your child's first Rugbytots rugby kit.
---
Class Calendar
Session #1
Friday
16 Oct 2020
Session #2
Friday
23 Oct 2020
Session #3
Friday
30 Oct 2020
Session #4
Friday
6 Nov 2020
Session #5
Friday
13 Nov 2020
Session #6
Friday
20 Nov 2020
Session #7
Friday
27 Nov 2020
Session #8
Friday
4 Dec 2020
Session #9
Friday
11 Dec 2020